(Get free painting tips and techniques sent straight to your inbox or on my social media.)
Read this blog post if you would like to know more about my thinking behind this painting.
About the painting
Thank You
Thank you for taking the time to read this article. If you are interested in a structured approach for learning how to paint, and want to learn more about my Visual Music & Poetry® model, take a look at my online painting classes.
Happy painting!
Barry John Raybould
Virtual Art Academy
What The Students Are Saying
No need to buy expensive art books…. Just do the VAA 4 year course. I still refer to it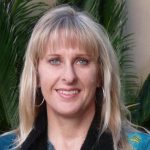 I finished the VAA course a few years ago, but always refer to the notes, rereading the course many times. This is not a course the day you are finished, you are done. No, you keep practising the assignments getting better and better over time. When I look back at my work when I had just… Read more "No need to buy expensive art books…. Just do the VAA 4 year course. I still refer to it"
Aurelia Sieberhagen