(Get free painting tips and techniques sent straight to your inbox or on my social media.)
I loved the different colored reds and oranges against the blue sky of these persimmons. This is a painting I did in Montenegro in the fall.
Watch this video if you would like to know more about my thinking behind this painting.
About the painting
Thank You
Thank you for taking the time to read this article. If you are interested in a structured approach for learning how to paint, and want to learn more about my Visual Music & Poetry® model, take a look at my online painting classes.
Happy painting!
Barry John Raybould
Virtual Art Academy
What The Students Are Saying
Barry gave me a fishing rod so I can catch my own fish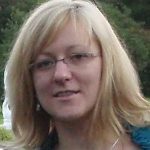 After weeks and even months of searching YouTube, "googling" and spending a fortune on art instructional books I finally came across the Virtual Art Academy®. When it comes to purchasing online I am always very careful how I spend my money. Especially when I already spent a small fortune on art books. They always seemed… Read more "Barry gave me a fishing rod so I can catch my own fish"
Dagmara Zaręba