(Get free painting tips and techniques sent straight to your inbox or on my social media.)
Here is a video I took on one of my plein air painting trips Durmitor National Park in Montenegro. In this video I explain how to work out the form of a landscape using a technique called cross-contour drawing.
Here is the cross-contour drawing I completed on site in Montenegro.
Thank You
Thank you for taking the time to read this article. If you are interested in a structured approach for learning how to paint, and want to learn more about my Visual Music & Poetry® model, take a look at my online painting classes.
Happy painting!
Barry John Raybould
Virtual Art Academy
What The Students Are Saying
Building blocks of learning is the best I have seen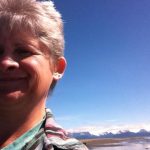 I joined 5 years ago when I didn't know anything about oils, painting, composition, or drawing. Barry's way of teaching is extremely well versed in many aspects of painting. His building blocks of learning is the best I have seen. The academy is designed well and the community of fellow students is engaging and friendly.… Read more "Building blocks of learning is the best I have seen"
Cindy Nelson