(Get free painting tips and techniques sent straight to your inbox or on my social media.)
What is color harmony?
Much of the pleasure from viewing a painting is derived to a large extent from the harmony of colors used in it. Creating this harmony is the key to beautiful color work and a major part of the visual music of the painting. Harmony in art is basically an orderly relationship of colors, just as a musical harmony is an orderly relationship of notes, or rhythmic harmony that creates a masterful poem. The primary color harmony in art is: red, blue, and yellow. These three hues are the bases of all other hues.
In art, harmony is something that is pleasing to the eye. The human brain requires an inner sense of order, it prefers to see something it recognizes as balanced, not jarring. If the painting is not harmonious, the viewer perceives it as boring or chaotic. We reject under-stimulating information, and conversely if it is too chaotic we can't stand to look at it. The artist's task is to present a logical structure for our viewers. Color harmony delivers the visual interest and a sense of order.
What is a secondary color harmony and when is it used?
The secondary color harmony is made by mixing together each of the primary colors. So the three secondary hues are orange (red + yellow), green (blue + yellow), and violet (blue + red).
This harmony is sometimes used in landscape work, as it is so often seen in nature. The warm oranges occur in the foreground, the greens in the foreground and middle ground, and the violets in the distance. This harmony it is not as flexible as the tertiary harmony.
Secondary color harmony in practice
In this small Kasakh village in the province of Xinjiang, in the far northwestern reaches of China, many of the original mud and straw buildings are still left.
This gives the village a warm and welcoming feeling. With the areas of grass to provide some green color spots, I included an area of the mountains in the distance to provide a violet color spot and complete a secondary color harmony composed of the secondary colors: orange, green, and violet.
Secondary color harmony paintings by Old Masters
Notice in these Old Master paintings that some of the colors are very saturated, and some are less saturated, but the secondary color harmony still works.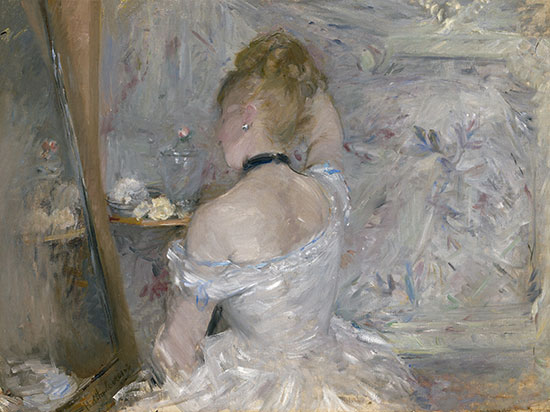 To learn more about different color harmonies
To learn more about the concept of balanced color harmonies, see Workshop H of the Virtual Art Academy® Apprentice Program.
Thank You
Thank you for taking the time to read this article. Please feel free to share it with friends. If you are interested in a structured approach for learning how to paint, take a look at my online painting classes.
Happy painting!
Barry John Raybould
Virtual Art Academy
What The Students Are Saying