Apprentice Program Year Three Online Painting Class
This painting class contains a total of 48 painting lessons. In these online painting lessons, you will learn essential drawing techniques to help you draw more difficult subjects and avoid the most common drawing problems, such as perspective and ellipses.
You will learn how to get emotion in your work that will help make your work stand out and give you more satisfaction in creating it.
You will learn the key techniques master artists use for simplifying complex objects such as trees in order to make them far easier to paint.
And we will explore the subtleties of important landscape elements such as skies and clouds.
We will continue our study of the critical subject of Notan and introduce you to more complex ideas that will further strengthen your work.
In composition we will explore important topics such as rhythm, repeating color spots, guiding lights and darks and other key techniques for making your compositions engaging.
Building blocks of learning is the best I have seen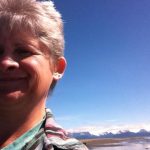 I joined 5 years ago when I didn't know anything about oils, painting, composition, or drawing. Barry's way of teaching is extremely well versed in many aspects of painting. His building blocks of learning is the best I have seen. The academy is designed well and the community of fellow students is engaging and friendly. I highly recommend anyone at any level to join us. I have learned so much and have enjoyed my journey in painting.
Cindy Nelson
The Apprentice Program Curriculum: Year Two Painting Class
Here is a complete list of all the online painting lessons in year three of our structured four-year Apprentice Program painting course. You get four workshops with 12 painting lessons in each workshop: 48 painting lessons in total.
The colored boxes represent the ten building skill Building Blocks™ of our structured  curriculum. For example, the blue 2 box is the second part of the 6 parts of our Drawing skill Building Block™.
Join the Virtual Art Academy Today
Need More Information On Our Painting Lessons?
Sign up for our Prospectus and Information Guides.