Apprentice Program Year One
This painting course is our foundation course that contains four online painting classes and a total of 48 lessons. The lessons cover the most critical foundation topics for both absolute beginners and experienced painters.
As a beginner you will systematically build a solid foundation. These skills will help you paint in any media, whether it be oils, acrylics, or watercolor.
Experienced painters too can fill in the gaps in these critical foundation areas.
This is what you will learn:
The foundational color knowledge you need to achieve beautiful color harmony in your work.
The essential skills of how to divide the space in your paintings and create interesting designs.
How to use focus and concept to take your artwork beyond being just a 'pretty picture'.
The single technique that will make your drawing more accurate.
The secret to making things look three-dimensional.
… and much more
You will also learn the single most important technique that will make your drawing more accurate.
We will also teach you the most efficient alla prima process you can use for plein air painting in oils and acrylics. These are the techniques used my most professional artists. They are the exact same techniques that helped Barry win many top awards for his work.
For watercolor artists we will show you the key skill of using transparent washes to create vibrant and beautiful color in your watercolors.
I started learning oil painting with VAA from scratch. Just one year later my paintings started to sell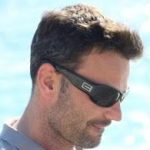 The Virtual Art Academy program is really comprehensive and gave me all the information and directives to learn painting in one package. The material is very well organized, just beautiful to look at and motivating to carry through. The online campus is a wonderful place to meet other artists and receive critical feedback on my progress – a place to make and meet friends. I started with the program in June 2012, to learn oil painting from scratch. Just one year later my paintings have start to sell.
Thomas Ruckstuhl
Germany
Mannheim
The Apprentice Program Curriculum
Here is a complete list of all the online painting classes and lessons in year one of our structured four-year Apprentice Program painting course. You get four online painting classes with 12 lessons in each class: 48 painting lessons in total.
The colored boxes represent the ten building skill Building Blocks™ of our structured program.
Join the Virtual Art Academy Today
Need More Information On Our Painting Lessons?
Sign up for our Prospectus and Information Guides.