Virtual Art Academy offers the most comprehensive training in painting available online.
Using a unique concept of continuous learning, this course contains 192 painting lessons broken down into 16 workshops, and 350 focused assignments.
As you study you will watch your technical and creative painting abilities grow.
A structured, professional painting course
The course is structured, comprehensive, and professional. You can choose your medium: it teaches painting using oils, acrylics, and watercolors, or study all three.
Despite being to a professional educational standard, this is an online course that you can study at your own pace, in order to fit the art classes into your lifestyle.
Complex artistic concepts, simply explained
Here's a tiny example of the type of education Virtual Art Academy provides:
---
Incredible reviews for online art course
There's no need just to take our word for it – we get some of the best reviews of any online art course available today.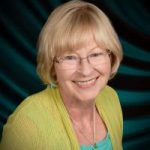 This is a great course for anyone who is serious about improving their painting. I have been a student here for several years. When I am finished, I will have the equivalent of a 4 year art education at a fraction of the cost. I can do the lessons anywhere and at my own pace. Before I took this course, I could copy a photo given enough time. Now I have the thrill of standing in the landscape and painting not only what I see but what I feel in the moment.
Susan Hood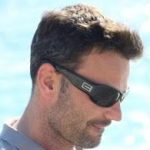 The Virtual Art Academy program is really comprehensive and gave me all the information and directives to learn painting in one package. The material is very well organized, just beautiful to look at and motivating to carry through. The online campus is a wonderful place to meet other artists and receive critical feedback on my progress – a place to make and meet friends. I started with the program in June 2012, to learn oil painting from scratch. Just one year later my paintings have start to sell.
Thomas Ruckstuhl
The course is working great, the lessons are set out so well that every week I can see growth. In following the program it's given me direction, and the information in the lesson plans are of a professional level. There is no way I would have tracked down the information by myself, and being in a rural area the online campus provides enough interaction without being too much of a distraction. My hope for joining the Virtual Art Academy® was to gain proper art/painting instruction and I haven't been disappointed. It has been so much more than I expected. The course has a steady learning curve that keeps revealing itself as you advance.
Dirk Rampling
---
A community of artists
As you can see from our testimonials, our student body comes from all over the world, and shares all level of abilities.
Our state-of-the-art online platform allows students to interact, to share techniques, and to mentor each other - despite being a self-led course, you feel like you're learning alongside others.